---
---
Electric Cars: The Basics
---
For those of you new to zero-emission electric driving, we recommend a read of the following articles:
---
Sign up to the newsletter
---
Mahindra Is Committed To Leadership In the Indian EV Sector, For Both Personal And Business Customers. The All-Electric Mahindra e Verito Is Positioned To Capture These Segements.
---
Though the zero-emission electric driving market in India is at a nascent stage, the recent activity by incumbent players and new entrants, signal a positive future.  We should expect to see a significant increase in unveilings, announcements and launches as the battery-electric vehicles (BEVs) industry steps up a gear. 
Mahindra Electric, another automotive manufacturer with aspiration for leadership in the Indian electric vehicle sector, is part of the conglomerate Mahindra & Mahindra. Mahindra acquired the Bengaluru based Reva Electric Car Company, as part of its electrification strategy. Mahindra changed the name from Reva to Mahindra Electric Mobility Limited.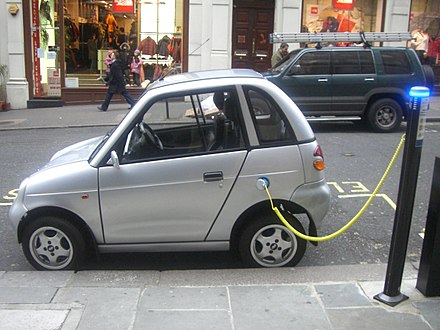 Though electric vehicles are not a new invention, Reva (Revolutionary Electric Vehicle Alternative) was a front runner in regards to modern electric cars. The company was founded by Chetan Maini in 1994. The REVA was launched in India in 2001 and in the UK in 2003.
Mahindra had gained significant experience in electric vehicles via its acquisition of the Benguluru based company, the Reva Electric Car Company (RECC).  Mahindra acquired the business in 2010 and changed the name to Mahindra Electric Mobility Limited.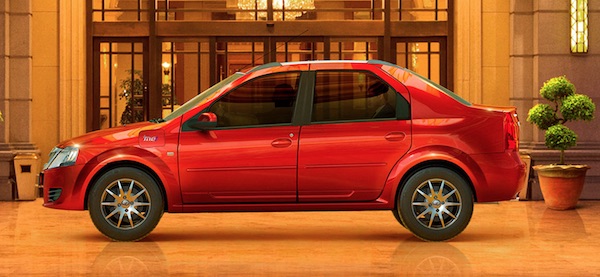 The all-electric four-door Mahindra e Verito sedan is an electric version of the internal combustion engine (ICE) Mahindra Verito. 
The EV comes with a 21.2 kWh lithium-ion EV battery. The EV has a MIDC certified range of 181 km. A further 8 km zero-emission electric range can be achieved with the Mahindra Revive service. The EV offers two driving modes: Eco & Boost. The Boost mode is for extra power.
Home charging from 0% to 100% can take up to 11 hours and 30 minutes. However, with fast charging, the battery-electric vehicle (BEV) can achieve up to 80% charge in 90 minutes.
The pure electric Mahindra e-Verito is available in two variants, the e-Verito D2 and the e-Verito D6. Both variants have a 3 phase AC induction motor with 31 kW @ 4000 r/min power. The eco-friendly EV has a torque of 91 Nm. Both variants have a Direct Drive gearbox (automatic transmission).   The EV also features regenerative braking. 
The all-electric Mahindra sedan can achieve a top speed of 86 km/h and can accelerate 0 to 60 km/h in 11.2 seconds. The company claims the running cost is less than Rs 1/km (based on electricity priced at Rs 7 per unit with 13.91 units for a full charge.
Both variants have a boot space of 510 litres and a gross weight of 1704 kg. Also included as standard are anti-lock braking system (ABS), rear parking sensors, remote diagnostics (190 parameters), intelligent energy management system, airbag and digital immobilizer.
The electric vehicle is currently available in New Delhi, Mumbai, Kolkata, Nagpur, Jaipur, Chandigarh, Hyderabad and Bengaluru.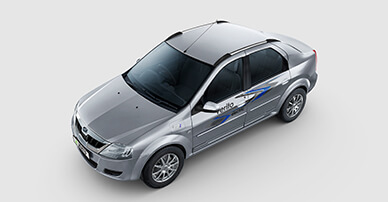 The vehicle warranty is for 2 years/ 40,000 km (whichever is earlier) and the EV battery warranty is for 3 years or 36,000 km (whichever is earlier).
Prices start from Rs 10.39 lakh.
Other all-electric vehicles currently available in India include the all-electric MG ZS SUV, the all-electric Tata Nexon SUV, the all-electric Hyundai Kona SUV and the all-electric Tata Tigor EV.
---
Battery And Range
---
Battery capacity: 21.2 kWh
Battery type: lithium-ion
Range (MIDC): 181 km
Capable of fast charging (up to 80% in 90 minutes)
---
Power & Performance
---
0-60 km/h: 11.2 seconds
Top speed: 86 km/h
Max Power: 31 kW @ 4000 rpm
Torque: 91 Nm
---