---
Hyundai Is Well Positioned To Succeed With The All-Electric Kona SUV, Given Its Brand Acceptance In India, Since 1996. The Marque Is Widely Recognised As Good Quality And Value For Money. Key Ingredients In The Decision Making Process By Consumers In India!
---
The Hyundai Motor Company, more commonly referred to simply as Hyundai, is a South Korean multinational automotive company headquartered in Seoul. Hyundai Motors, along with Kia Motors and Genesis Motors, form the Hyundai Motor Group, the 3rd largest automotive company in the world.
Hyundai is not new to India and in fact, established Hyundai Motor India Limited in 1996, launching the ubiquitous Hyundai Santro passenger car in 1998. The company passenger internal combustion engine (ICE) was an instant success, and as they say, the rest is history!
The Hyundai Kona is a five-door compact crossover SUV. The Hyundai Kona Electric, also known as Hyundai Kona EV, was launched in 2018, a year after the internal combustion engine (ICE) model. The battery-electric vehicle (BEV) was initially launched in South Korea, with the worldwide rollout thereafter.
The all-electric Hyundai Kona was received well by international markets, with the EV being awarded the prestigious '2019 North American Utility Vehicle of The Year' at the North American International Auto Show. Hyundai is committed to electrification and aims to introduce up to 44 electric vehicles by 2025. The automotive conglomerate will invest up to US$ 87 billion to execute its zero-emission transportation aspirations.
Hyundai had leveraged its presence in India to become one of the few international automotive companies to launch an all-electric vehicle in the country. In July 2019, Hyundai launched the Kona Electric in the country.
The zero-emission all-electric Kona SUV has a 39.2 kWh lithium-ion polymer EV battery with a range of 452 kms on a single charge. The electric car can charge up to 80% in 57 minutes using a DC fast charger (50 kW). For home charging (7.2 kW), the EV will take just over 6 hours for a full charge.
The eco-friendly emission-free SUV can accelerate 0 to 100 km/h in 9.7 seconds. There are four driving modes to include: smart eco pedal guide, sport driving mode, eco/eco+ driving mode and comfort driving mode. The eco/eco+ driving mode delivers maximum efficiency through ultra-energy saving modes, while the sport mode delivers the quickest acceleration. Given the comfortable zero-emission range of this battery-electric vehicle (BEV) SUV, we would suggest maximizing the use of performance! Regenerative braking comes as standard.
As is now the case with most electric vehicles, the Kona Electric SUV is packed with technology. With a 17.77 cm touchscreen display, the EV driver can seek energy information, power consumption and charge management. The EV also comes with a host of safety features to include: six airbags, vehicle stability management, hill-start control (HAC), electronic stability control and parking assist.
Battery warranty: 8 years or up to 1,60,000 kms.
---
Battery And Range
---
Battery capacity: 39.2 kWh
Battery type: lithium-ion
Range: 452 km (ARAI certification)
Capable of rapid charging (up to 80% in 57 minutes)
---
Power & Performance
---
0-100 km/h: 9.7 seconds
Top speed: N/A
Max Power: 136 PS
Torque: 40.27 kgm
---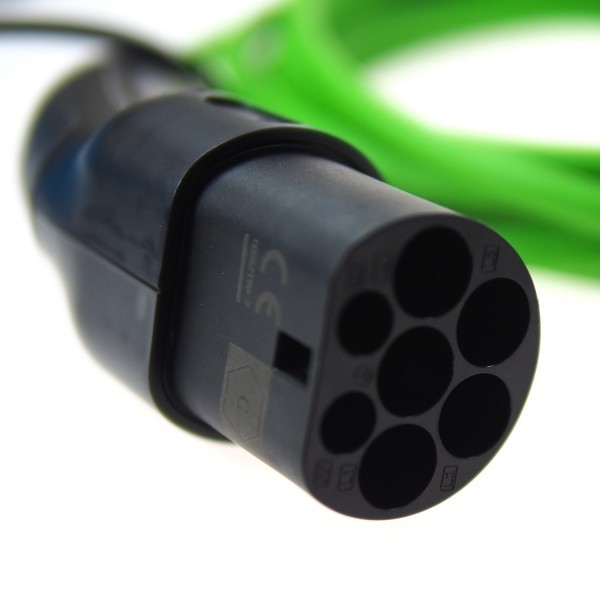 We will be launching soon the most extensive range of European high quality and high performance electric car charging cables on the e-zoomed Electric Living Shop.
---
We also encourage you to sign up to the e-zoomed newsletter on the home page. A great way to keep in touch with the latest developments in the Indian and global electric vehicle market. Also do follow us on the 'e-zoomed India' social media channels to include Twitter, Linkedin and Facebook (links on the e-zoomed India home page).
---