---
---
Electric Cars: The Basics
---
For those of you new to zero-emission electric driving, we recommend a read of the following articles:
---
Sign up to the newsletter
---
The All-Electric Citroën AmiQuadricycle
---
Citroen is a leading French automobile manufacturer, now owned by Netherlands based Stellantis N.V., which was formed by the merger of Fiat Chrysler Automobiles (Italian/ American) and Groupe PSA (French). Stellantis owns a diverse and comprehensive portfolio of leading automotive brands, to include, Maserati, Opel, Peugeot, Jeep, FIAT, Alfa Romeo etc. The Citroen electric vehicle (EV) portfolio includes both, battery-electric vehicle (BEV) and plug-in hybrid electric vehicle (PHEV) models:
The Citroen Ami battery-electric vehicle (BEV) is an 'ultra-compact' EV targeted at city drivers of all ages (in France it is legal from age 14). The pure electric quadricycle comes in two variants, a passenger and cargo vehicle.
The electric car was launched in 2020 and its development has been inspired by the Citroën 2CV. The ultra-compact EV has won a number of awards to include the GQ Awards 2021, 'Technology Award' in the Auto Express New Car Awards 2021 and WhichEV Awards 2021.
Though the city electric car has its limitations in terms of electric range, interior space and top speed (28 mph), we do believe it has much to offer for the urban driver. For a start, the average trip in a city is usually a couple of miles and the Ami electric, with a range up to 43 miles, can easily meet the requirements for a number of shorter journeys within a city.
Moreover, given its compact dimensions, the EV further helps reduce traffic and parking congestion in cities across the world. Replacing larger (mostly polluting) vehicles from our city roads with smaller zero-tailpipe emission electric vehicles (EVs) is certainly the future we all deserve! The Renault Twizy, is another ultra-compact EV that is well suited for cities like Delhi, Mumbai and Bengaluru.
---
| | |
| --- | --- |
| Compact and easy to drive/ park in congested urban environments (turning circle: 7.2 m) | Small EV battery with limited EV range (43 miles) |
| Despite the ultra-compact size, spacious from inside | Limited boot space (63 L) and no infotainment system |
| Good visibility from EV | Can only seat two passengers |
---
Gallery
---
The All-Electric Citroen Ami (credit: Citroen)
---
One of the key advantages of driving an electric vehicle (EV), is that, it is cheaper to drive, compared to conventional internal combustion engine (ICE), petrol and diesel vehicles. For many years, we have witnessed a significant increase in prices at petrol pumps across India. However, this is not an 'India' only trend, but a global trend. We can continue to expect an inflation in global petrol and diesel prices for the foreseeable future.
Both, a pure electric car and a plug-in hybrid electric car, offer significant savings on driving costs per mile, when driven on zero-tailpipe emission electric mode. In India, filling a petrol or diesel car can cost anything between Rs 5,000 to Rs 10,000. As an example, the very popular Audi Q7 diesel SUV has a fuel capacity of 85 litres. Assuming an average cost per litre of Rs 90, the cost of filling a full tank will be up to Rs 7,650!
In comparison, the all-electric Audi e-tron SUV , which is now available in India, and a similar size to the Audi Q7, can be fully recharged for less than Rs 1,000. Put another way, charging the Audi electric SUV, can save up to 85% compared to filling a full tank of fuel (in India, the average cost for residential electricity is between Rs 5 to Rs 10 per kWh).
At an average one can expect a cost per km of Rs 1 for a zero-emission EV, while for an equivalent petrol or diesel vehicle, the cost per km could be up to Rs 7 per km. The annual cost savings achieved by switching to electric driving is significant! The sooner you switch to green cars, the sooner you can start saving money. That is simply the bottom-line!
---
| | |
| --- | --- |
| EV Type: | Battery-Electric Vehicle (BEV) |
| Body Type: | Quadricycle |
| Engine: | Electric |
| Available In India: | No |
---
Variants (2 Options)
AMI
AMI Cargo
---
| | |
| --- | --- |
| EV Battery Type: | Lithium-ion |
| EV Battery Capacity: | Available in one battery size: 5.5 kWh |
| Charging: | Up to 3 hours (three-pin domestic plug) |
| Charge Port: | Type 2 |
| EV Cable Type: | Type 2 |
| Tailpipe Emissions: | 0g (CO2/km) |
| Battery Warranty: | N/A |
---
| | |
| --- | --- |
| Slow charging AC (3 kW – 3.6 kW): | 6 – 12 hours (dependent on size of EV battery & SOC) |
| Fast charging AC (7 kW – 22 kW): | 3 – 8 hours (dependent on size of EV battery & SoC) |
| Rapid charging AC (43 kW): | 0-80%: 20 mins to 60 mins (dependent on size of EV battery & SoC) |
| Rapid charging DC (50 kW+): | 0-80%: 20 mins to 60 mins (dependent on size of EV battery & SoC) |
| Ultra rapid charging DC (150 kW+): | 0-80% : 20 mins to 40 mins (dependent on size of EV battery & SoC) |
| Tesla Supercharger (120 kW – 250 kW): | 0-80%: up to 25 mins (dependent on size of EV battery & SoC) |
---
| | |
| --- | --- |
| Height (mm): | 1500 |
| Width (mm): | 1500 |
| Length (mm): | 2410 |
| Wheelbase (mm): | N/A |
| Turning Circle (m): | 7.2 |
| Boot Space (L): | 63 |
---
| | |
| --- | --- |
| EV Battery Capacity: | 5.5 kWh |
| Pure Electric Range (WLTP): | 43 miles |
| Electric Energy Consumption (kWh/100km): | N/A |
| Charging: | Up to 3 hours (three-pin domestic plug) |
| Top Speed: | 28 mph |
| 0-60 mph: | N/A |
| Drive: | Front-wheel drive (FWD) |
| Electric Motor (kW): | N/A |
| Horsepower (hp): | 8 |
| Torque (Nm): | N/A |
| Transmission: | Automatic |
| Seats: | 2 |
| Doors: | 2 |
| Unladen Weight (kg): | N/A |
| Colours: | N/A |
| NCAP Safety Rating: | N/A |
---
Cheap Electric Cars Available In India
---
Ask any expert on electric vehicles (EVs) the key success factors for the rapid adoption of electric driving. Affordability, range and EV charging infrastructure are always identified as key to the successful uptake of EVs, with affordability taking centre stage in the narrative. This holds true for all countries, to include India.
In fact, it can be argued, that for a country like India, with a GDP per capita of less that US$ 2,000, the need for affordable electric cars is even more pronounced. It is true, in that, driving an electric car per mile, is significantly cheaper than driving an internal combustion engine (ICE) petrol or diesel vehicle. However, apart from running and maintenance costs, the purchase cost is also a key determinant in the decision making of a buyer.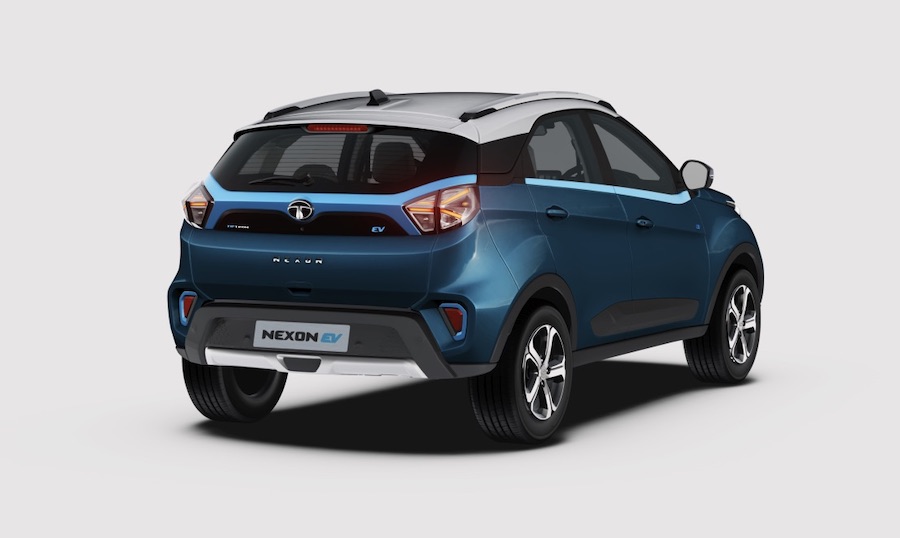 Though India has witnessed an increase in activity in the introduction of battery-electric vehicles (BEVs), the price tag for the majority of pure electric cars (also known as BEVs), is beyond the reach of most families and businesses in India. As an example, the phenomenally fast (and good looking) Audi RS e-tron GT BEV is priced at Rs 2.05 crores. It is simply only 'affordable' for a very small percentage of the consumer base in India.
For the adoption of electric driving to gather momentum in India, the introduction and availability of cheaper electric cars is vital! The availability of EVs priced below Rs 20 lakhs will be instrumental in encouraging buyers to migrate to electric driving. Despite the lack of affordable electric cars in India, there is a glimmer of hope, in that, there are a few affordable pure electric cars currently available in India. We would encourage local and global automotive manufacturers to develop and introduce electric vehicles better suited for the family budget in India. Moreover, the support of government subsidies and grants will also be important in the uptake of EVs in India.
---
| | | |
| --- | --- | --- |
| Hyundai Kona Electric | Battery-Electric Vehicle (BEV) | Rs 23.79 Lakhs |
| MG ZS EV | Battery-Electric Vehicle (BEV) | Rs 21.49 Lakhs |
| Tata Tigor EV | Battery-Electric Vehicle (BEV) | Rs 11.99 Lakhs |
| Tata Nexon | Battery-Electric Vehicle (BEV) | Rs 14.24 Lakhs |
---
Related articles
---