---
---
Electric Cars: The Basics
---
For those of you new to zero-emission electric driving, we recommend a read of the following articles:
For those keen on an overview of the global electric vehicle (EV) market and the different types of electric vehicles (EVs), simply scroll down to the end of the article!
---
Sign up to the newsletter
---
Tesla's Market Value Is Now More Than Ford And GM Combined 
---
Tesla's recent stock rally has landed the automaker another market milestone – its market value now tops the combined value of US rivals Ford and General Motors.  Tesla gained nearly 5% on Wednesday, bringing its market capitalization to roughly $89 billion at the end of trading. The market values of Ford and General Motors were $37 billion and US$50 billion at Wednesday's close, bringing the combined total to $87 billion, a few billion short of Tesla.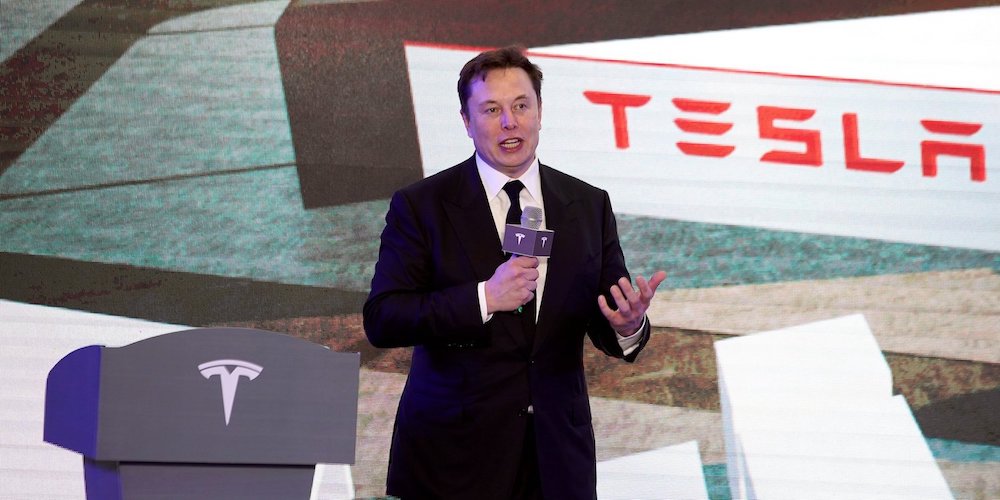 ---
e-zoomed view
---
It is indeed a noteworthy accomplishment that the market valuation of a relatively new start-up had dwarfed the market capitalizations of incumbent automotive manufacturers like Ford, a company established a 100 years ago. In fact, the California based Tesla Inc. was founded less than two decades ago.
This is not only an important milestone and accomplishment for Tesla Inc., but also for the electric vehicle sector globally.  In effect, the phenomenal valuation achieved by Tesla is a validation by investors that that the sector has 'come of age' and become mainstream.   
Though market behaviour and valuations are unpredictable, it is fair to say that the continued disruption of the automotive sector will continue to become more comprehensive as emission-free EVs challenge the dominance of internal combustion engine (ICE) petrol and diesel cars. It is not far-fetched to suggest that within a decade the global automotive sector will be unrecognizable as disruptions redefine the automotive landscape.
---
World's Cheapest Electric Car Is Coming To India In February At Auto Expo 2020 
---
The Indian automobile industry is making an impending shift away from internal combustion engine (ICE) to electric vehicles. The Great Wall Motors, China's largest SUV maker, has recently announced its entrance in India with its Haval and ORA brands. The Great Wall Motors (GWM) will showcase both of its brands at the upcoming Auto Expo 2020.
---
e-zoomed view
---
It is indeed good to note that automotive manufacturers are working hard to find a solution to one of the most significant obstacles to exponential adoption of electric vehicles globally i.e. retail price!
Across a number of key global EV markets, consumers have voiced concerns regarding the pricing of electric vehicles i.e. not as affordable to buy as incumbent petrol or diesel vehicles. Though this argument is correct, it is not a complete assessment of costs of owning a car. To accurately understand the cost of ownership of a car, a consumer needs to also factor in costs for maintenance, running, refuelling, recharging etc. Based on life cycle costs, electric vehicles offer a far more attractive financial proposition compared to internal combustion engines. Nevertheless, it is imperative that automotive manufacturers work hard to lower acquisition costs of electric vehicles.
The Chinese marque Ora does exactly that with its Ora 1 battery-electric vehicle. Priced between Rs 6.23 lakhs and 8 lakhs, it certainly hits the sweet spot on affordability. However, as we are all aware from the failed Tata Nano experience, affordability without appropriate brand positioning results in failure. For the Chinese automotive manufacturer to succeed with their aspirations for the 'worlds cheapest electric car', they will do well to learn from the Tata Nano project.
---
Fisker Ocean Electric SUV Launching In India Sometime Over The Next Five Years 
---
California based electric car manufacturer, Fisker Inc. unveiled the all-new Fisker Ocen Electric SUV at the (CES) Consumer Electronics Show 2020, and is planning to launch the SUV in India at some point over the next five years.
---
e-zoomed view
---
It is indeed excellent to note another EV automotive manufacturer declare its intentions for launching in the Indian market. However, it is clear that India is not an immediate priority for many electric car companies, to include Fisker. We suspect till such time the Indian EV charging infrastructure does not develop to enable scaling of electric car adoption, international manufacturers will pursue other more developed markets initially. Therefore, it is imperative for the successful development of the Indian electric vehicle sector, the Government of India (GoI) and other industry participants, work closely together to make electric car charging infrastructure a reality in India.
---
Pure electric cars available in India, include the, all-electric MG ZS SUV, the pure electric Tata Nexon SUV, the all-electric Tata Tigor sedan, the all-electric Mahindra e Verito and the all-electric Hyundai Kona SUV.
---