---
---
Electric Cars: The Basics
---
For those of you new to zero-emission electric driving, we recommend a read of the following articles:
For those keen on an overview of the global electric vehicle (EV) market and the different types of electric vehicles (EVs), simply scroll down to the end of the article!
---
Sign up to the newsletter
---
Porsche Plans To Launch Electric Car Taycan In India Next Year
---
A US$370,000 electric Porsche is no deterrent for ultra-rich, say the company. Porsche plans to start selling its electric Taycan model in India next year, in a bet that ultra-rich Indians are willing to splash out as much as US$370,000 on an electric car to boost their street cred.
Local duties in India make imported luxury cars about 2.5 times more expensive than what they cost in Europe – a reason cited by Elon Musk for ignoring the market so far – but that's no deterrent for prospective buyers, according to Pavan Shetty, Director at Porsche India.
---
e-zoomed view
---
We at e-zoomed have written previously about the all-electric Porsche Taycan for the UK market. The Taycan is no ordinary car and nor is it just another Porsche model. It is a lot more important than that – it is the first pure electric or battery-electric vehicle (BEV) from the famed premium German automotive manufacturer.
The success of the all-electric Porsche Taycan will have significant implications on the electrification strategy adopted by the German company which is ultimately owned by the Volkswagen Group. So far, the Porsche plug-in hybrid electric vehicles (PHEVs) have been well received and have held their values well in the second hand market. A good indication that Porsche is executing the correct strategy.
We at e-zoomed do not argue the above assertion, in that, the 'ultra-rich' in India maybe willing to fork out over Rs 2.5 crores for the Taycan as a 'social status' purchase. However, apart from a handful of potential sales, it is hard to see where or when the volumes will materialise for this EV model.
Porsche cars are well known for acceleration and speed, however, given the 'instantaneous torque' of electric cars, the all-electric Taycan is even faster. The car has a 0-100 km/h of sub 3 seconds and a top speed of 250 km/h. It is hard to envision on which gridlocked Indian road will this the Taycan truly fulfill its performance. And herein lies the problem. Without good road infrastructure and EV charging infrastructure, the development of the Indian EV market remains limited and much worse for premium EVs.
Porsche is hoping that India's rich will adopt the latest technology much faster than the general population. Well this maybe true for products like TVs, smartphone, smart gadgets etc., but would it hold true for the latest vehicle technology i.e. electric cars. Only time will tell if Porsche's assertion is indeed robust.
Pure electric cars available in India, include the, all-electric MG ZS SUV, the pure electric Tata Nexon SUV, the all-electric Tata Tigor sedan, the all-electric Mahindra e Verito and the all-electric Hyundai Kona SUV.
---
MG Motors Plans Sub-Rs 10 Lakh Electric Car 
---
SAIC, China's largest carmaker that is present in India through its wholly-owned British subsidiary MG Motors, is looking to drive in an electric car priced under Rs 10 lakh over the next three years. The company is also planning to have a robust eco-system, and has started a feasibility study for setting up a battery assembly plant in Gujarat to power cleaner vehicles.
---
e-zoomed view
---
It is indeed good to note that SAIC/MG are assessing the potential of a very affordable electric car for India. Clearly, making EVs more affordable is key to the scaling of the EV market. However, scaling will not be achieved only by making EVs more affordable. What is equally imperative, if not more, is developing substantial EV charging infrastructure to include public charging and home charging. Auto manufacturers like SAIC should engage closely with key stakeholders (government and private) to make EV charging accessible and robust.
It was only a few years ago that Tata made an assumption that cost them dearly. Yes, the Tata Nano that was 'priced to win'. But it did not. Pricing is only one determinant for success and other factors need to also be considered.
An advantage that SAIC have is their experience curve in China, a market that has much in common with India. SAIC will no doubt be aiming to leverage this experience to its maximum for entry and success in India.
---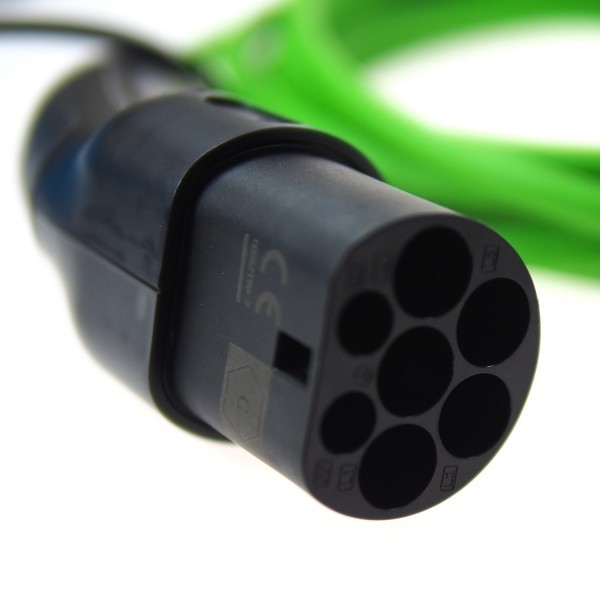 We will be launching soon the most extensive range of European high quality and high performance electric car charging cables on the e-zoomed Electric Living Shop.
---