---
---
Electric Cars: The Basics
---
For those of you new to zero-emission electric driving, we recommend a read of the following articles:
---
Sign up to the newsletter
---
The All-Electric Lightyear One Solar Car
---
Lightyear is a Netherlands (Helmond) based early stage clean transportation automotive manufacturer. The company was founded in 2016 by engineering students from the University of Eindhoven (Lex Hoefsloot, co-founder and CEO), who had successfully won the solar-powered World Solar Challenge race (1,878 miles) in 2013, 2015 and 2017 (Solar Team Eindhoven).
The electric vehicle (EV) manufacturer is committed to developing off-the-grid long-range solar electric vehicles that are 'scalable, grid-independent' and can 'explore the world, independent of energy charging infrastructure'. The company has a mission to provide clean mobility for everyone, everywhere.
The company has been awarded the following:
TIME Magazine acknowledged Lightyear One as one of the '100 best inventions' of 2019.
In 2020, Lightyear won the 'Rising Star' and 'Most Disruptive Innovator' Award of the Technology Fast 50 program organised by Deloitte.
The all-electric Lightyear One has been developed from 'scratch', to achieve an ultra energy efficient design and maximum zero-emission range. The Lightyear One prototype was unveiled in 2019.
The EV has five square metres solar panels (the cells are encased in safety glass) and can achieve up to 725 km WLTP range on a fully charged battery. The company has focused on reducing the weight of the electric vehicle by using lighter materials like aluminium and carbon fibre to achieve maximum range efficiency. The company also claims to have the best aerodynamic coefficient (Cd: less than 0.20) of any car on the market. According to the company, the Lightyear One is the most aerodynamic 5-seater to date.
The solar panels are placed on the roof and the hood of the vehicle. The solar cells cover five square metres of area and are placed unlike conventional solar cells, such that shade in one region of the solar roof will not restrict the harnessing of solar energy from the remaining part of the roof. The company further claims that Lightyear One solar cells produce up to 20% more energy than conventional solar cells.
The solar car can charge up to 70 km range per day. The company estimates that given the weather conditions in the Netherlands, the solar car can be powered up to 40% of the mileage from solar energy. The solar panels can charge up to 12 km an hour. Using a plug-in EV charger at 3.7 kW, the EV can achieve a range of 35 km/h and at 22 kW, 209 km/h. At 60 kW DC fast charging the range can be increased to 570 km in an hour.
The solar electric car can seat up to five adults (two in the front and three at the back). The car has up to 780L luggage space (standard), which can be extended up to 1701L. Standard specifications include: over the air software updates, companion app, wireless key, Apple Car Play, Android Auto and wireless charging pad.
The car has been designed for efficiency and not speed. The solar EV has four independent in-wheel motors and can accelerates 0 to 100 km/h in 10 seconds. The all-electric Lightyear One (Exclusive Pioneer Edition) is priced from € 150,000 not including taxes (Rs 1.2 Crores), and can be booked online for a full upfront payment. The electric car company aims to manufacture 946 units of the Exclusive Pioneer Edition. The first 150 units of the Pioneer Edition are now sold out and the EV manufacture is now developing the next series, the Limited Edition, priced at € 250,000 (Rs 2 Crores).
The solar electric car will be built by Finnish contract manufacturer, Valmet Automotive. Deliveries are expected to commence mid 2022 (EU, Norway, Switzerland/ left-hand drive). The company aims to scale up production via key partnerships and is committed to making its solar car more price accessible.
---
| | |
| --- | --- |
| Good zero-emission range (up to 450 miles WLTP) | Expensive compared to other available EVs |
| Solar cells reduce need for plug-in charging | Limited real world performance data |
| Cheap to drive on solar zero-emission range | Damage to solar roof could be prohibitively expensive to replace |
---
Gallery
---
The All-Electric Lightyear One Solar Electric Car (credit: Lightyear)
---
| | |
| --- | --- |
| EV Type: | Battery-Electric Vehicle (BEV) |
| Vehicle Type: | Saloon |
| Engine: | Electric |
| Available In India: | No |
---
Variants (1 Option)
Lightyear One Exclusive Pioneer Edition
---
| | |
| --- | --- |
| EV Battery Type: | Lithium-ion |
| EV Battery Capacity: | Available in one battery size: 60 kWh |
| Charging: | Up to 60 kW fast charging standard. On-board charger: 22 kW |
| Charge Port: | Type 2 |
| EV Cable Type: | Type 2 |
| Tailpipe Emissions: | 0g (CO2/km) |
| Battery Warranty: | N/A |
---
| | |
| --- | --- |
| Slow charging AC (3 kW – 3.6 kW): | 6 – 12 hours (dependent on size of EV battery & SOC) |
| Fast charging AC (7 kW – 22 kW): | 3 – 8 hours (dependent on size of EV battery & SoC) |
| Rapid charging AC (43 kW): | 0-80%: 20 mins to 60 mins (dependent on size of EV battery & SoC) |
| Rapid charging DC (50 kW+): | 0-80%: 20 mins to 60 mins (dependent on size of EV battery & SoC) |
| Ultra rapid charging DC (150 kW+): | 0-80% : 20 mins to 40 mins (dependent on size of EV battery & SoC) |
| Tesla Supercharger (120 kW – 250 kW): | 0-80%: up to 25 mins (dependent on size of EV battery & SoC) |
Note 1: SoC: state of charge
---
| | |
| --- | --- |
| Height (mm): | 1426 |
| Width (mm): | 1898 |
| Length (mm): | 5057 |
| Wheelbase (mm): | 2950 |
| Turning Circle (m): | N/A |
| Boot Space (L): | 780 |
---
| | |
| --- | --- |
| EV Battery Capacity: | 60 kWh |
| Pure Electric Range (WLTP): | 725 km |
| Electric Energy Consumption (Wh/km): | 83 |
| Charging: | 60 kW Fast Charging (on board charger: 22 kW AC) |
| Top Speed: | N/A |
| 0-100 km/h: | 10 seconds |
| Drive: | All-Wheel Drive (AWD) |
| Max Power (HP): | 136 |
| Torque (lb-ft): | 885 |
| Transmission: | Automatic |
| Seats: | 5 |
| Doors: | 4 |
| Weight (kg): | 1,300 |
| Colours: | Silver/Black |
| NCAP Safety Rating: | N/A |
---
Cheap Electric Cars Available In India
---
Ask any expert on electric vehicles (EVs) the key success factors for the rapid adoption of electric driving. Affordability, range and EV charging infrastructure are always identified as key to the successful uptake of EVs, with affordability taking centre stage in the narrative. This holds true for all countries, to include India.
In fact, it can be argued, that for a country like India, with a GDP per capita of less that US$ 2,000, the need for affordable electric cars is even more pronounced. It is true, in that, driving an electric car per mile, is significantly cheaper than driving an internal combustion engine (ICE) petrol or diesel vehicle. However, apart from running and maintenance costs, the purchase cost is also a key determinant in the decision making of a buyer.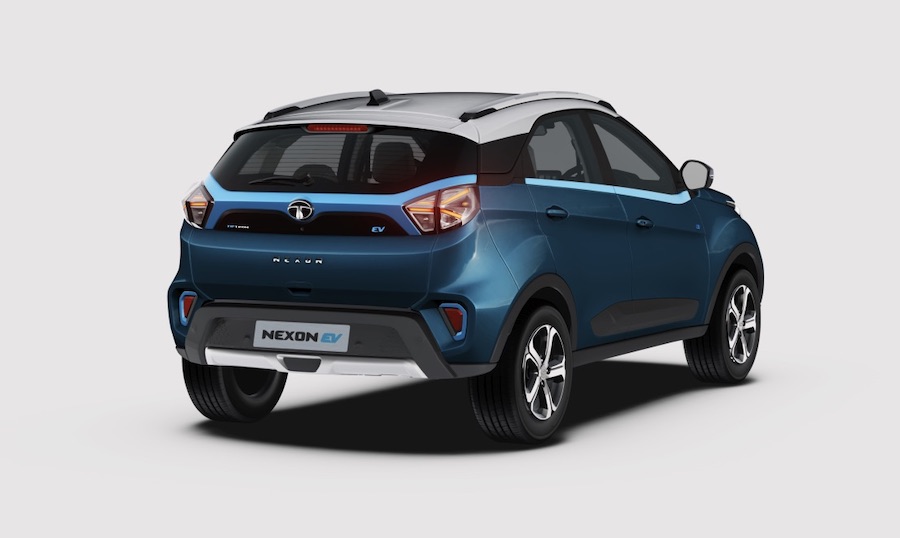 Though India has witnessed an increase in activity in the introduction of battery-electric vehicles (BEVs), the price tag for the majority of pure electric cars (also known as BEVs), is beyond the reach of most families and businesses in India. As an example, the phenomenally fast (and good looking) Audi RS e-tron GT BEV is priced at Rs 2.05 crores. It is simply only 'affordable' for a very small percentage of the consumer base in India.
For the adoption of electric driving to gather momentum in India, the introduction and availability of cheaper electric cars is vital! The availability of EVs priced below Rs 20 lakhs will be instrumental in encouraging buyers to migrate to electric driving. Despite the lack of affordable electric cars in India, there is a glimmer of hope, in that, there are a few affordable pure electric cars currently available in India. We would encourage local and global automotive manufacturers to develop and introduce electric vehicles better suited for the family budget in India. Moreover, the support of government subsidies and grants will also be important in the uptake of EVs in India.
---
| | | |
| --- | --- | --- |
| Hyundai Kona Electric | Battery-Electric Vehicle (BEV) | Rs 23.79 Lakhs |
| MG ZS EV | Battery-Electric Vehicle (BEV) | Rs 21.49 Lakhs |
| Tata Tigor EV | Battery-Electric Vehicle (BEV) | Rs 11.99 Lakhs |
| Tata Nexon | Battery-Electric Vehicle (BEV) | Rs 14.24 Lakhs |
---
While e-zoomed uses reasonable efforts to provide accurate and up-to-date information, some of the information provided is gathered from third parties and has not been independently verified by e-zoomed. While the information from the third party sources is believed to be reliable, no warranty, express or implied, is made by e-zoomed regarding the accuracy, adequacy, completeness, legality, reliability or usefulness of any information. This disclaimer applies to both isolated and aggregate uses of this information.
---
Related articles
---