---
---
Electric Cars: The Basics
---
For those of you new to zero-emission electric driving, we recommend a read of the following articles:
---
Sign up to the newsletter
---
The Renault Megane Sport Tourer PHEV Estate
---
Groupe Renault (Renault Group), is a leading player in the global automotive sector. Renault is now part of the global Renault-Nissan-Mitsubishi alliance. The partnership makes these companies the 3rd largest automotive group in the world after Volkswagen and Toyota. Renault is headquartered in France.
Renault has been an early mover in the zero-emission electric driving sector and has established a leading position. The automotive manufacturer offers a number of well known battery-electric vehicles (BEVs) and plug-in hybrid electric vehicles (PHEVs), to include:
All-electric ZOE Van E-TECH
All-electric Kangoo E-TECH
All-electric Master E-TECH
Megane Sport Tourer E-TECH Plug-In Hybrid
The Renault Megane family car has been available since 1996. The concept version was unveiled in 2011. The vehicle is now in its fourth generation, which was unveiled in 2015. The Megane received a facelift in 2020, which also included the introduction of the Megane plug-in hybrid electric vehicle (PHEV).
Looking for a spacious family car, with an affordable price tag and low running costs? Well, the Megane Sport Tourer (estate) plug-in electric car is certainly an option worth considering. Despite the increased availability of family electric cars over the past three years, the introduction of estate electric cars has been relatively limited, for both the premium and non-premium badges.
Estate electric vehicles, like the Megane Sport Tourer PHEV have much to offer families and company car drivers aspiring to migrate to emission-free electric driving. We encourage automotive manufacturers to demonstrate more commitment for launching estate electric cars.
Though the Megane electric car EV battery size is limited to 9.8 kWh, the EV is able to deliver a fuel-free zero-tailpipe emission range up to 48 km (WLTP). Of course, do keep in mind that the real-world EV range will be lower than the claimed WLTP range, and assuming a 40 km electric range is more realistic. However, ample range to take advantage of the lower cost of driving an electric car.
Also, the best way to enjoy the smoother and silent electric mode, is to make sure that the EV battery is 'topped-up' on a regular basis. This also helps with the long-term health and maintenance of the EV battery. The EV has a 3.6 kW onboard charger and is not capable of DC charging. This is quite typical of PHEVs, however, many plug-in electric cars offer a 7.4 kW onboard charger and are capable of rapid charging. The EV can be fully charged in 3 hours.
Like all PHEVs, the pairing of an electric motor with the internal combustion engine (ICE), also helps reduce the tailpipe-emissions for the plug-in electric car. The claimed tailpipe-emissions is up to 30g (CO2/km). The lower the emissions, the lower the local air pollution. A win-win for all!
The hybrid drivetrain also improves the overall efficiency of the electric vehicle (EV). Renault claims a fuel economy up to 1.3 l/100km. Of course, real-world fuel economy will be impacted by a number of factors, to include, the use of the e-mode i.e. the more the EV is driven on electric mode, the better the fuel economy.
The performance of the electric estate will not set the heart racing, but it does the job! The front-wheel drive Renault plug-in hybrid can achieve 0-100 km/h in 9.8 seconds, with a top speed of 183 km/h. The hybrid drivetrain delivers a maximum power of 160 HP (torque: 205 Nm), sufficient for city and motorway driving. Do keep in mind that the additional weight of the onboard EV battery does impact the overall performance of the vehicle (EV Kerb weight: 1,669 kg).
The EV does have a host of standard features and technology. However, the boot space has been impacted by the placement of the EV battery, nevertheless, the EV offers a cargo volume up to 394 L and an otherwise spacious interior.
Bottom-line, electric driving is good for the environment and the wallet! The PHEV is not available in India.
---
| | |
| --- | --- |
| Family friendly and a practical low emission estate car | Small EV battery (9.8 kWh) and limited range |
| Attractive exterior styling | Cabin interior not the most exciting |
| Good fuel efficiency and cheap to drive on electric mode | Some alternatives have a larger boot space |
---
Gallery
---
The Renault Megane Sport Tourer PHEV Estate (credit: Renault)
---
| | |
| --- | --- |
| EV Type: | Plug-In Hybrid Electric Vehicle (PHEV) |
| Body Type: | Estate |
| Engines: | Petrol-Electric |
| Available In India: | No |
---
Variants (1 Option)
Renault Megane Sport Tourer PHEV (Rs N/A)
---
| | |
| --- | --- |
| EV Battery Type: | Lithium-ion |
| EV Battery Capacity: | Available in one battery size: 9.8 kWh |
| Charging: | On board charger: 3.6 kW AC |
| Charge Port: | Type 2 |
| EV Cable Type: | Type 2 |
| Tailpipe Emissions: | 30g (CO2/km) |
| Battery Warranty: | 8 years or 160,000 km |
---
| | |
| --- | --- |
| Slow charging AC (3 kW – 3.6 kW): | 6 – 12 hours (dependent on size of EV battery & SOC) |
| Fast charging AC (7 kW – 22 kW): | 3 – 8 hours (dependent on size of EV battery & SoC) |
| Rapid charging AC (43 kW): | 0-80%: 20 mins to 60 mins (dependent on size of EV battery & SoC) |
| Rapid charging DC (50 kW+): | 0-80%: 20 mins to 60 mins (dependent on size of EV battery & SoC) |
| Ultra rapid charging DC (150 kW+): | 0-80% : 20 mins to 40 mins (dependent on size of EV battery & SoC) |
| Tesla Supercharger (120 kW – 250 kW): | 0-80%: up to 25 mins (dependent on size of EV battery & SoC) |
Note 1: SoC: state of charge
---
| | |
| --- | --- |
| Height (mm): | 1448 |
| Width (mm): | 1814 |
| Length (mm): | 4626 |
| Wheelbase (mm): | 2712 |
| Turning Circle (m): | 11.4 |
| Boot capacity (L): | 394 |
---
| | |
| --- | --- |
| EV Battery Capacity: | 9.8 kWh |
| Pure Electric Range (WLTP): | 48 km |
| Electric Energy Consumption (kWh/100km): | N/A |
| Fuel Consumption (l/100km): | 1.3 – 1.4 |
| Charging: | DC Charging not available. On board charger: 3.6 kW AC (0% – 100%: 3 hrs) |
| Top Speed: | 183 km/h |
| 0-100 km/h: | 9.8 seconds |
| Drive: | Front-wheel drive (FWD) |
| Electric Motor (kW): | N/A |
| Max Power (HP): | 160 |
| Torque (Nm): | 205 |
| Transmission: | Automatic |
| Seats: | 5 |
| Doors: | 5 |
| Kerb Weight (kg): | 1,669 |
| Colours: | 7 |
| NCAP Safety Rating: | Five-Star |
---
Cheap Electric Cars Available In India
---
Ask any expert on electric vehicles (EVs) the key success factors for the rapid adoption of electric driving. Affordability, range and EV charging infrastructure are always identified as key to the successful uptake of EVs, with affordability taking centre stage in the narrative. This holds true for all countries, to include India.
In fact, it can be argued, that for a country like India, with a GDP per capita of less that US$ 2,000, the need for affordable electric cars is even more pronounced. It is true, in that, driving an electric car per mile, is significantly cheaper than driving an internal combustion engine (ICE) petrol or diesel vehicle. However, apart from running and maintenance costs, the purchase cost is also a key determinant in the decision making of a buyer.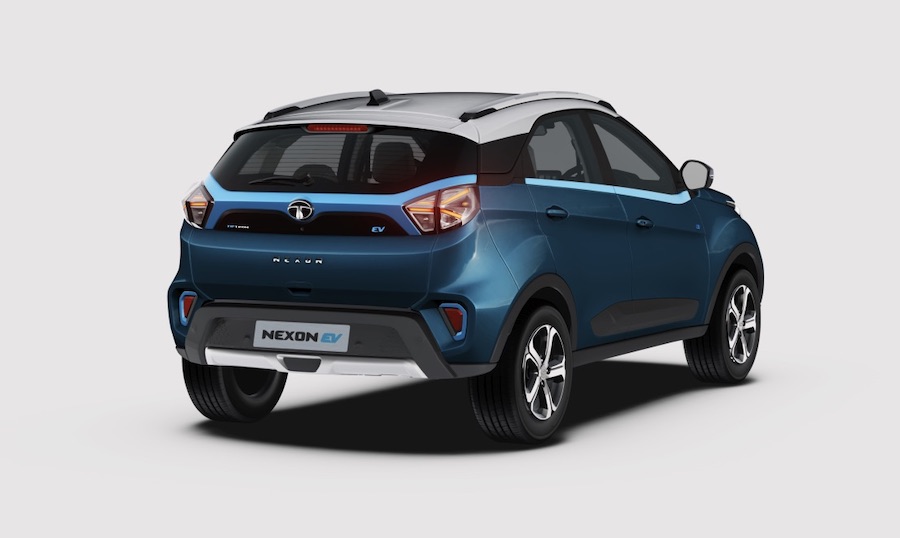 Though India has witnessed an increase in activity in the introduction of battery-electric vehicles (BEVs), the price tag for the majority of pure electric cars (also known as BEVs), is beyond the reach of most families and businesses in India. As an example, the phenomenally fast (and good looking) Audi RS e-tron GT BEV is priced at Rs 2.05 crores. It is simply only 'affordable' for a very small percentage of the consumer base in India.
For the adoption of electric driving to gather momentum in India, the introduction and availability of cheaper electric cars is vital! The availability of EVs priced below Rs 20 lakhs will be instrumental in encouraging buyers to migrate to electric driving. Despite the lack of affordable electric cars in India, there is a glimmer of hope, in that, there are a few affordable pure electric cars currently available in India. We would encourage local and global automotive manufacturers to develop and introduce electric vehicles better suited for the family budget in India. Moreover, the support of government subsidies and grants will also be important in the uptake of EVs in India.
---
| | | |
| --- | --- | --- |
| Hyundai Kona Electric | Battery-Electric Vehicle (BEV) | Rs 23.79 Lakhs |
| MG ZS EV | Battery-Electric Vehicle (BEV) | Rs 21.49 Lakhs |
| Tata Tigor EV | Battery-Electric Vehicle (BEV) | Rs 11.99 Lakhs |
| Tata Nexon | Battery-Electric Vehicle (BEV) | Rs 14.24 Lakhs |
---
While e-zoomed uses reasonable efforts to provide accurate and up-to-date information, some of the information provided is gathered from third parties and has not been independently verified by e-zoomed. While the information from the third party sources is believed to be reliable, no warranty, express or implied, is made by e-zoomed regarding the accuracy, adequacy, completeness, legality, reliability or usefulness of any information. This disclaimer applies to both isolated and aggregate uses of this information.
---
Related articles
---