---
---
Electric Cars: The Basics
---
For those of you new to zero-emission electric driving, we recommend a read of the following articles:
For those keen on an overview of the Indian electric vehicle (EV) market and the different types of electric vehicles (EVs), simply scroll down to the end of the article!
---
Sign up to the newsletter
---
The Peugeot 508 SW PHEV
---
Peugeot is part of the Netherlands based Stellantis N.V., which was formed by the merger of Fiat Chrysler Automobiles (Italian/ American) and Groupe PSA (French). You may not be familiar with these names, but the automotive brands in the portfolio would be well known to most consumers. These include: Maserati, Opel, Vauxhall, Jeep, FIAT, Alfa Romeo etc. The company's portfolio of electric vehicles (EVs) include:
Peugeot 508 SW PHEV
The all-electric Peugeot e-Rifter
Peugeot e-Traveller PHEV
The Peugeot 508 family car has been manufactured since 2010. The 508 SW (estate) was launched in 2015. The plug-in hybrid variant was released in 2019. The electric vehicle (EV) is available as a front-wheel drive (FWD). PHEVs are appropriate for individuals and families:
Keen to take a step towards lower emission and environment-friendly driving.
Need a vehicle for extensive and regular long-distance travelling.
Have limited access to private or public EV charging stations.
Do a number of short commutes (30 miles and below) on a regular basis.
Keen to save money.
The 508 plug-in electric vehicle has a 11.8 kWh EV battery with a WLTP zero-emission electric range of 39 miles. Depending on driving style, weather condition and the services used in the EV, expect a real world range closer to 34 miles. However, that would be more than sufficient for most daily commutes using the EV battery i.e. driving emission-free and also saving money (the running cost per mile of an EV is far lower than a petrol or diesel car). Bottom-line driving on electric miles is both cost efficient and eco-friendly!
The Peugeot PHEV is practical and family-friendly, with ample space for short and long commutes. The electric vehicle (EV) is cheap to run on the zero-emission electric mode.
---
| | |
| --- | --- |
| An affordable family estate PHEV | Standard on board charger only 3.7 kW (option to upgrade to 7.2 kW at an additional cost) |
| Good electric range (up to 39 miles) | Alternatives are more fun to drive |
| Good looking estate family car | Touchscreen can be improved |
---
Gallery
---
The Peugeot 508 SW PHEV (credit: Peugeot)
---
One of the key advantages of driving an electric vehicle (EV), is that, it is cheaper to drive, compared to conventional internal combustion engine (ICE), petrol and diesel vehicles. For many years, we have witnessed a significant increase in prices at petrol pumps across India. However, this is not an 'India' only trend, but a global trend. We can continue to expect an inflation in global petrol and diesel prices for the foreseeable future.
Both, a pure electric car and a plug-in hybrid electric car, offer significant savings on driving costs per mile, when driven on zero-tailpipe emission electric mode. In India, filling a petrol or diesel car can cost anything between Rs 5,000 to Rs 10,000. As an example, the very popular Audi Q7 diesel SUV has a fuel capacity of 85 litres. Assuming an average cost per litre of Rs 90, the cost of filling a full tank will be up to Rs 7,650!
In comparison, the all-electric Audi e-tron SUV , which is now available in India, and a similar size to the Audi Q7, can be fully recharged for less than Rs 1,000. Put another way, charging the Audi electric SUV, can save up to 85% compared to filling a full tank of fuel (in India, the average cost for residential electricity is between Rs 5 to Rs 10 per kWh).
At an average one can expect a cost per km of Rs 1 for a zero-emission EV, while for an equivalent petrol or diesel vehicle, the cost per km could be up to Rs 7 per km. The annual cost savings achieved by switching to electric driving is significant! The sooner you switch to green cars, the sooner you can start saving money. That is simply the bottom-line!
---
| | |
| --- | --- |
| EV Type: | Plug-In Hybrid Electric Vehicle (PHEV) |
| Body Type: | Estate |
| Engine: | Petrol-Electric: HYBRID 225 e-EAT8 |
| Available In India: | No |
---
Variants (3 Options)
Allure Premium
GT
GT Premium
---
| | |
| --- | --- |
| EV Battery Type: | Lithium-ion |
| EV Battery Capacity: | Available in one battery size: 11.8 kWh |
| Charging: | On-board charger: 3.7 kW standard. 7.4 kW AC optional |
| Charge Port: | Type 2 |
| EV Cable Type: | Type 2 |
| Tailpipe Emissions: | 29 – 38g (CO2/km) |
| Warranty: | 8 years or 100,000 miles |
---
| | |
| --- | --- |
| Slow charging AC (3 kW – 3.6 kW): | 6 – 12 hours (dependent on size of EV battery & SOC) |
| Fast charging AC (7 kW – 22 kW): | 3 – 8 hours (dependent on size of EV battery & SoC) |
| Rapid charging AC (43 kW): | 0-80%: 20 mins to 60 mins (dependent on size of EV battery & SoC) |
| Rapid charging DC (50 kW+): | 0-80%: 20 mins to 60 mins (dependent on size of EV battery & SoC) |
| Ultra rapid charging DC (150 kW+): | 0-80% : 20 mins to 40 mins (dependent on size of EV battery & SoC) |
| Tesla Supercharger (120 kW – 250 kW): | 0-80%: up to 25 mins (dependent on size of EV battery & SoC) |
---
| | |
| --- | --- |
| Height (mm): | 1420 |
| Width (mm): | 1859 |
| Length (mm): | 4778 |
| Wheelbase (mm): | 2793 |
| Turning Circle (m): | 11.9 |
| Boot Space (L): | 530 L |
---
| | |
| --- | --- |
| EV Battery Capacity: | 11.8 kWh |
| Pure Electric Range (WLTP): | 33 – 39 miles |
| Electric Energy Consumption (Wh/km): | N/A |
| Fuel Consumption (MPG): | 235.4 – 166.2 |
| Charging: | On-board charger: 3.7 kW standard. 7.4 kW AC optional |
| Top Speed: | 155 mph (electric: 84 mph) |
| 0-62 mph: | 8.3 seconds |
| Drive: | Front-wheel Drive (FWD) |
| Max Power (hp): | 181 |
| Torque (Nm): | 250 |
| Transmission: | Automatic |
| Seats: | 5 |
| Doors: | 5 |
| Kerb Weight (kg): | 1,720 |
| Colours: | 7 |
| NCAP Safety Rating: | Five-Star |
---
Cheap Electric Cars Available In India
---
Ask any expert on electric vehicles (EVs) the key success factors for the rapid adoption of electric driving. Affordability, range and EV charging infrastructure are always identified as key to the successful uptake of EVs, with affordability taking centre stage in the narrative. This holds true for all countries, to include India.
In fact, it can be argued, that for a country like India, with a GDP per capita of less that US$ 2,000, the need for affordable electric cars is even more pronounced. It is true, in that, driving an electric car per mile, is significantly cheaper than driving an internal combustion engine (ICE) petrol or diesel vehicle. However, apart from running and maintenance costs, the purchase cost is also a key determinant in the decision making of a buyer.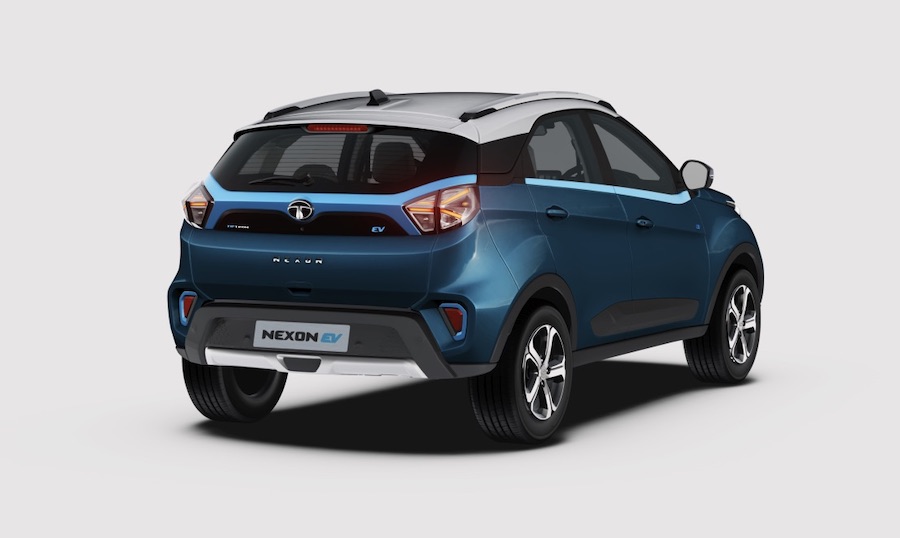 Though India has witnessed an increase in activity in the introduction of battery-electric vehicles (BEVs), the price tag for the majority of pure electric cars (also known as BEVs), is beyond the reach of most families and businesses in India. As an example, the phenomenally fast (and good looking) Audi RS e-tron GT BEV is priced at Rs 2.05 crores. It is simply only 'affordable' for a very small percentage of the consumer base in India.
For the adoption of electric driving to gather momentum in India, the introduction and availability of cheaper electric cars is vital! The availability of EVs priced below Rs 20 lakhs will be instrumental in encouraging buyers to migrate to electric driving. Despite the lack of affordable electric cars in India, there is a glimmer of hope, in that, there are a few affordable pure electric cars currently available in India. We would encourage local and global automotive manufacturers to develop and introduce electric vehicles better suited for the family budget in India. Moreover, the support of government subsidies and grants will also be important in the uptake of EVs in India.
---
| | | |
| --- | --- | --- |
| Hyundai Kona Electric | Battery-Electric Vehicle (BEV) | Rs 23.79 Lakhs |
| MG ZS EV | Battery-Electric Vehicle (BEV) | Rs 21.49 Lakhs |
| Tata Tigor EV | Battery-Electric Vehicle (BEV) | Rs 11.99 Lakhs |
| Tata Nexon | Battery-Electric Vehicle (BEV) | Rs 14.24 Lakhs |
---
Related articles
---