---
---
Electric Cars: The Basics
---
For those of you new to zero-emission electric driving, we recommend a read of the following articles:
---
Sign up to the newsletter
---
The All-Electric Lexus UX 300e SUV
---
Lexus, renowned for the manufacture of luxury cars, is owned by the Japanese automotive behemoth, Toyota Motor Corporation. Lexus was created in 1989 to compete against Japanese rivals, Honda Motor Company and Nissan Motor Company, who had established their premium brands, Acura and Infiniti, respectively. However, work on the Lexus concept commenced as early as 1983.
The Lexus brand is now a well recognised global automotive brand in the premium segment, with its luxury cars sold in more than 90 countries. The United States continues to be its largest market. Though Lexus is relatively late to the global electrification (EV) race, the company has been involved with hybrid technology since 2005, the year the hybrid version of the RX crossover made its debut.
The company has been a leader in 'self-charging hybrid cars'. The company currently has 8 vehicles that use hybrid/ plug-in hybrid technology and has only one battery-electric vehicle (BEV). The company has the following plug-in electric vehicles (EVs):
The all-electric Lexus UX 300e
The Lexus UX is a compact luxury SUV crossover. It was launched in March 2018 at the Geneva Motor Show. UE stands for 'Urban Explorer' and has been developed using the GA-C platform. The UX SUV is available as a mild hybrid and as a fully electric variant, the Lexus UX300e battery-electric SUV.
The premium EV is available in one EV battery size (54.3 kWh). Though not as large as some of the more recent BEV introductions, the e-SUV still has a decent EV range. The electric vehicle has a claimed zero-emission electric range up to 315 km (WLTP). However, depending on driving conditions, driving style, onboard services used, passenger load, etc, the real-world electric range will be lower, closer to 265 km.
A 265 km EV range is still a very useful e-range. Do keep in mind that the majority of our day-to-day driving needs are shorter commutes i.e. school runs, grocery store, gym, work, high street etc. Even for motorway driving, the electric SUV offers decent practicality.
The EV is capable of DC charging up to 50 kW, which is a lower charging speed compared to alternative e-SUVs at a similar price (100 kW DC plus is fast becoming the norm!). Having said that, 50 kW DC capability is still fast and the EV battery can be charged 10% to 80% in 53 minutes. Perfect time for a meal break and rest before continuing with the journey.
The Lexus electric SUV has a 6.6 kW AC (single-phase) onboard charger. Though many EVs now offer a 3-phase onboard charger (11 kW), a single-phase onboard charger is still adequate, given that most homes in India are powered by single-phase power supply.
For home charging via a dedicated single-phase EV charger, the EV can be fully charged in just over 8 hours. we at e-zoomed discourage the use of a 3-PIN domestic plug for charging an electric car. Also, given the increase in electricity prices, we recommend charging at home, overnight, when the tariff prices are cheaper.
The compact body is certainly advantageous for urban driving, in particular, given the excellent turning radius of 5.2m. However, the aggressive rear sloping roofline reduces the headroom available for the rear seats. The EV offers a decent boot space up to 486 L. The Lexus EV has a high quality interior, as one would expect from Lexus.
The electric SUV incorporates the Lexus Safety System +, reversing camera, intelligent parking sensors, Apple CarPlay and Android Auto as standard. The higher trims include wireless smartphone charger, smart keyless entry, sunroof, head-up-display (HUD), heating seats and heated steering wheel.
In terms of performance, the front-wheel drive (FWD) Lexus UX 300e is decent, despite the additional weight of the EV battery. The Lexus EV can achieve 0-100 km/h in 7.5 seconds (max power: 204 hp/ 300 Nm torque). The top speed of the EV is 160 km/h.
Bottom-line, electric driving is good for the environment and the wallet! The Lexus UX 300e SUV is not available in India.
---
| | |
| --- | --- |
| Lexus high quality interior and specifications | Cheaper electric SUV alternatives available |
| Striking exterior styling and good build quality | Electric range not as good as alternatives. DC charging limited to 50 kW and onboard charger limited to 6.6 kW AC |
| Easy to drive and park in congested urban environments | Limited headroom for rear seat passengers |
---
Gallery
---
The All-Electric Lexus UX 300e SUV (credit: Lexus)
---
| | |
| --- | --- |
| EV Type: | Battery-Electric Vehicle (BEV) |
| Body Type: | SUV (compact) |
| Engine: | Electric |
| Available In India: | No |
---
Variants (1 Option)
Lexus UX 300e (from ₹ N/A)
---
| | |
| --- | --- |
| EV Battery Type: | Lithium-ion |
| EV Battery Capacity: | Available in one battery size: 54.3 kWh |
| Charging: | 50 kW DC rapid charging (10%-80% SOC: 53 mins). Onboard charger 6.6 kW AC (0% – 100%: 8 hrs) |
| Charge Port: | Type 2 |
| EV Cable Type: | Type 2 |
| Tailpipe Emissions: | 0g (CO2/km) |
| Warranty: | 8 years or 160,000 km |
---
| | |
| --- | --- |
| Slow charging AC (3 kW – 3.6 kW): | 6 – 12 hours (dependent on size of EV battery & SOC) |
| Fast charging AC (7 kW – 22 kW): | 3 – 8 hours (dependent on size of EV battery & SoC) |
| Rapid charging AC (43 kW): | 0-80%: 20 mins to 60 mins (dependent on size of EV battery & SoC) |
| Rapid charging DC (50 kW+): | 0-80%: 20 mins to 60 mins (dependent on size of EV battery & SoC) |
| Ultra rapid charging DC (150 kW+): | 0-80% : 20 mins to 40 mins (dependent on size of EV battery & SoC) |
| Tesla Supercharger (120 kW – 250 kW): | 0-80%: up to 25 mins (dependent on size of EV battery & SoC) |
Note 1: SoC: state of charge
---
| | |
| --- | --- |
| Height (mm): | 1545 |
| Width (mm): | 1840 |
| Length (mm): | 4495 |
| Wheelbase (mm): | 2640 |
| Turning Radius (m): | 5.2 |
| Boot Space (L): | 486 |
---
| | |
| --- | --- |
| EV Battery Capacity: | 54.3 kWh |
| Pure Electric Range (WLTP): | 315 km |
| Electric Energy Consumption (kWh/100km): | 17.1 |
| Charging: | 50 kW DC rapid charging (10%-80% SOC: 53 mins). Onboard charger 6.6 kW AC (0% – 100%: 8 hrs) |
| Top Speed: | 160 km/h |
| 0-100 km/h: | 7.5 seconds |
| Drive: | Front-wheel drive (FWD) |
| Max Power (hp): | 204 |
| Torque (Nm): | 300 |
| Transmission: | Automatic |
| Seats: | 5 |
| Doors: | 5 |
| Kerb Weight (kg): | 1,785 – 1,840 |
| Colours: | 10 |
| NCAP Safety Rating: | Five-Star |
---
Cheap Electric Cars Available In India
---
Ask any expert on electric vehicles (EVs) the key success factors for the rapid adoption of electric driving. Affordability, range and EV charging infrastructure are always identified as key to the successful uptake of EVs, with affordability taking centre stage in the narrative. This holds true for all countries, to include India.
In fact, it can be argued, that for a country like India, with a GDP per capita of less that US$ 2,000, the need for affordable electric cars is even more pronounced. It is true, in that, driving an electric car per mile, is significantly cheaper than driving an internal combustion engine (ICE) petrol or diesel vehicle. However, apart from running and maintenance costs, the purchase cost is also a key determinant in the decision making of a buyer.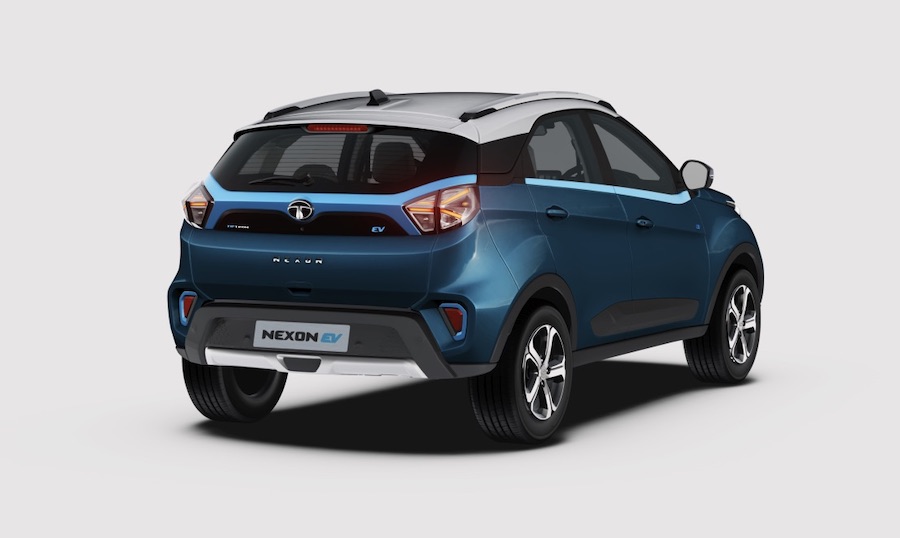 Though India has witnessed an increase in activity in the introduction of battery-electric vehicles (BEVs), the price tag for the majority of pure electric cars (also known as BEVs), is beyond the reach of most families and businesses in India. As an example, the phenomenally fast (and good looking) Audi RS e-tron GT BEV is priced at Rs 2.05 crores. It is simply only 'affordable' for a very small percentage of the consumer base in India.
For the adoption of electric driving to gather momentum in India, the introduction and availability of cheaper electric cars is vital! The availability of EVs priced below Rs 20 lakhs will be instrumental in encouraging buyers to migrate to electric driving.
Despite the lack of affordable electric cars in India, there is a glimmer of hope, in that, there are a few affordable pure electric cars currently available in India. We would encourage local and global automotive manufacturers to develop and introduce electric vehicles better suited for the family budget in India. Moreover, the support of government subsidies and grants will also be important in the uptake of EVs in India.
---
| | | |
| --- | --- | --- |
| Hyundai Kona Electric | Battery-Electric Vehicle (BEV) | Rs 23.79 Lakhs |
| MG ZS EV | Battery-Electric Vehicle (BEV) | Rs 21.49 Lakhs |
| Tata Tigor EV | Battery-Electric Vehicle (BEV) | Rs 11.99 Lakhs |
| Tata Nexon | Battery-Electric Vehicle (BEV) | Rs 14.24 Lakhs |
---
While e-zoomed uses reasonable efforts to provide accurate and up-to-date information, some of the information provided is gathered from third parties and has not been independently verified by e-zoomed. While the information from the third party sources is believed to be reliable, no warranty, express or implied, is made by e-zoomed regarding the accuracy, adequacy, completeness, legality, reliability or usefulness of any information. This disclaimer applies to both isolated and aggregate uses of this information.
---
Related articles
---